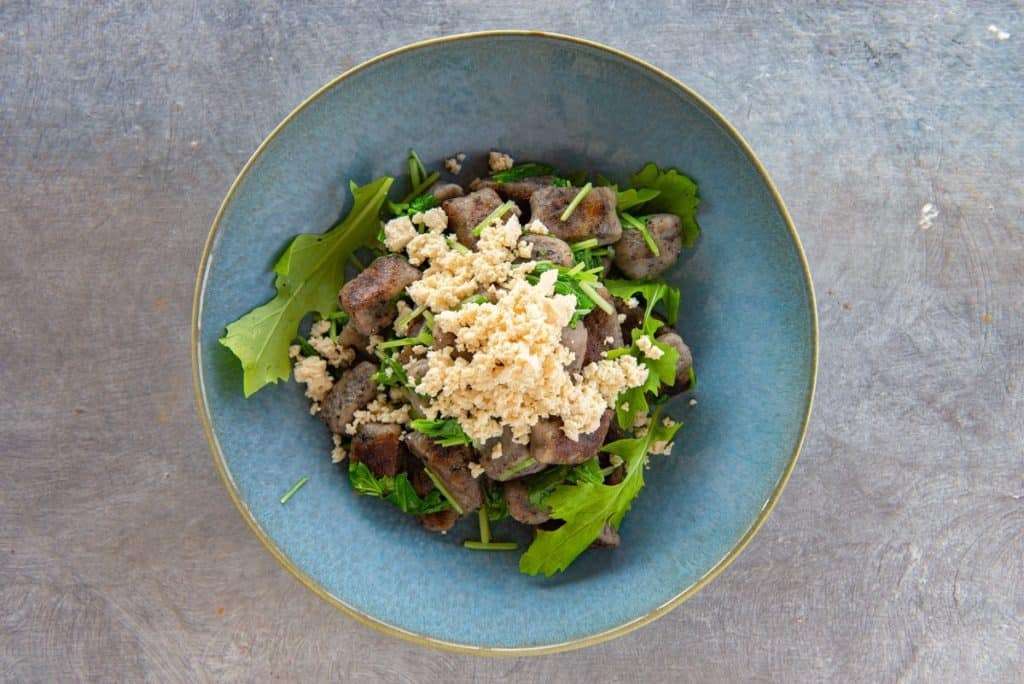 Turnip greens are the focus of this delicious spring recipe. A bit of a forgotten vegetable, you do see them in the shops but more at the "good old" greengrocer's than in the supermarket. They are however very popular with vegetable gardeners.
Characteristics: delicate, spicy flavour, shape like rucola, bright green. My favourite ways of preparing turnip greens are stir-frying, steaming, in salads or raw in stews.
Healthy? Very healthy. But that's hardly surprising when you're talking about the little niece of kale and broccoli.
In this recipe, we combine the turnip greens with black bean and potato gnocchi. A very tasty pasta form (traditionally only made of potato) which becomes more special and nutritious because of the black beans. We also use the smoked oil from this course and to-feta, an easy-to-make preparation for tofu that you can crumble over a dish just like feta to give it that delicious, savoury finishing touch.
Tip: if you are going to prepare this recipe for 4 people, it is a good idea to fry the gnocchi in two batches, otherwise they will squash each other in the pan!