PRODUCT DEVELOPMENT & ADVICE
Joris and Eke are experienced chefs, creative thinkers and pioneers in the field of cooking. An ideal combination for the development of new plant-based products or the application of existing products. Joris is involved in the introduction of the protein-rich water lentils in the Netherlands and Eke helped develop energy bars and fruit shakes. Together they developed various vegetable cheeses, snacks and pastries. Joris and Eke are available as a team or individually for product development and product advice. In collaboration with Het Kookkantoor they can also provide video presentations, photography and texts.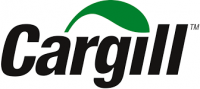 Who: Cargill RD Centre Europe
What: Development of plant-based cheeses using Cargill-produced 'texturizers' such as hydrolyzed gluten and modified starch.

Who: NIZO Food research
What: Development of recipe Energy Bars and research applications Kewpie Mayonnaise.
Who: Phycom B.V.
What: Culinary development of algae, applications in meat and fish substitutes, protein-rich shakes, sauces and smoothies (in cooperation with Cloo & Leyn Groentelab)

Who: WUR
What: Culinary development of Novelty Food water lentils. How to make this sustainable green protein source attractive and accessible to consumers and producers (in collaboration with Cloo & Leyn Vegetable Lab).

Who: Shakezz
What: Adapting the recipe of artisanal fruit shakes for scaling up the production process.
Who: Friesland Campina
What: Product presentation and application of whipping agent Montes DP 580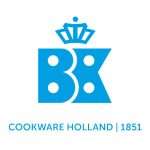 Who: BK Cookware
What: Product presentations and application of BK frying pans