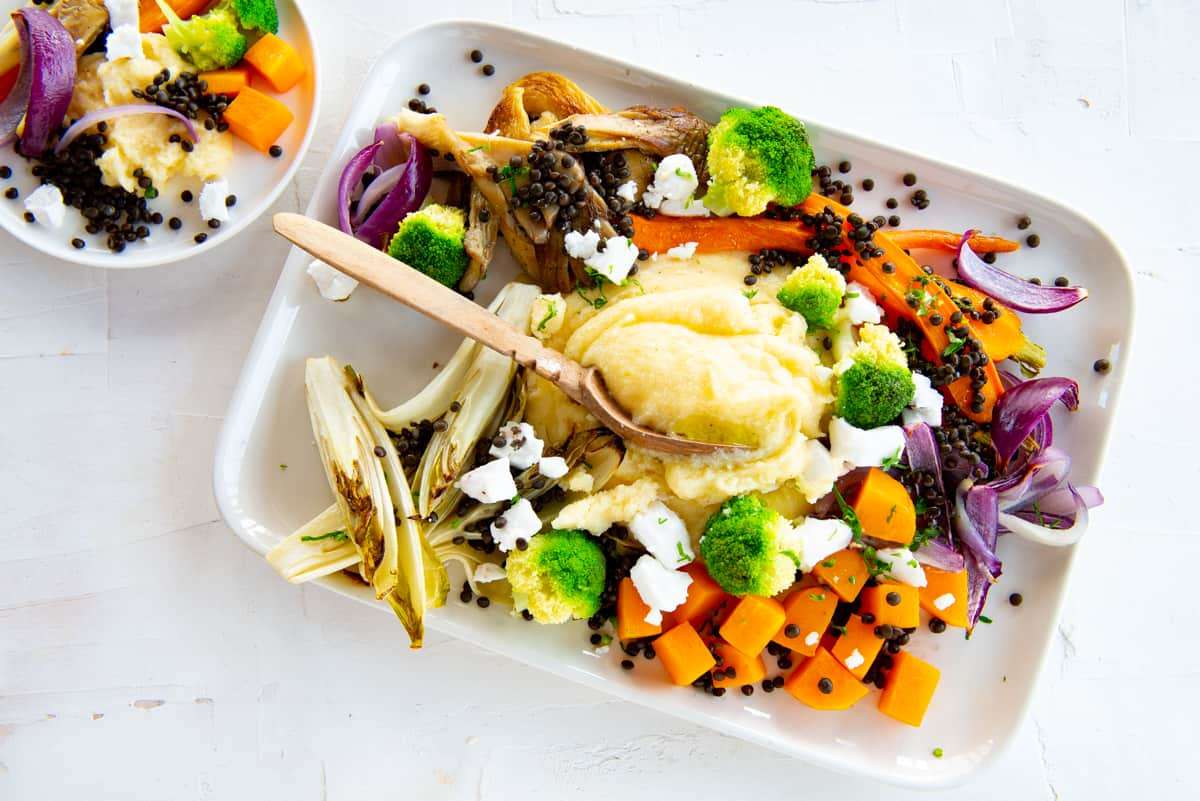 Workshop Vegan Cooking
Are you yearning for tips and tricks, or want to get more inspired and improve your vegan skills? With this workshop Vegan Cooking, you will learn to make some delicious and healthy vegan dishes. The menu is designed to teach you all sorts of interesting techniques that you can apply on a daily basis. For instance you'll learn how to make chickpea tofu, a delicious creamy curry, creamy polenta with roasted vegetables, the best chocolate mousse ever, and easy-to-make but oh-so-tasty raspberry ice cream, among other things.
What recipes are covered in the workshop Vegan Cooking?
Salad of oven-roasted celeriac
Toast with scrambled tofu
Burmese, or chickpea tofu
Tomato chutney
Vegetable Korma curry
Polenta with roasted vegetables
Light chocolate mousse
Ginger-orange biscuits
Semifreddo of raspberries
Aquafaba
Vegan mayonnaise
What does the workshop look like?
We go through the menu, divide the tasks and discuss the optimal work order. Then you get to work in couples in the kitchen. After about 2.5 hours of cooking, all the dishes will be ready and we will have dinner. We eat together and enjoy all the dishes that have been made. You can exchange experiences and tips about the prepared dishes with your table mates. You will take the booklet with recipes home after a pleasant and educational evening.
This workshop will be given by Joris Schildknecht, chef of the Vegan Academy.
Next Event
Date

Oct 01 2023

Time

Doors open 12.15

12:30 - 16:30