Vegan cooking classes & Master classes
The Vegan Academy is hosting live vegan cooking workshops & vegan masterclasses in Amersfoort, Driebergen, Amsterdam & Alkmaar. Check out all scheduled dates below, click any of the workshops and book straight away. Please note that all live workshops & masterclasses are generally conducted in Dutch. On request (please add a note to your booking) an english reader can be provided.
Private workshop & company workshop
Would you rather book a private workshop with our chef in the comfort of your own house or other location? Or book a team workshop with colleagues in one of our studio's? Send us a message via the "contact" link at the bottom of this page, or start a chat via the chat widget at the bottom right of your screen. We're here for you.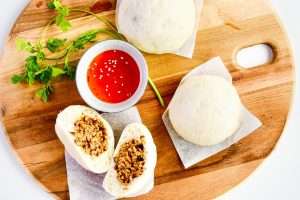 Amsterdam, Nieuwe Hemweg 6-S 1013 BG Amsterdam
No event found!