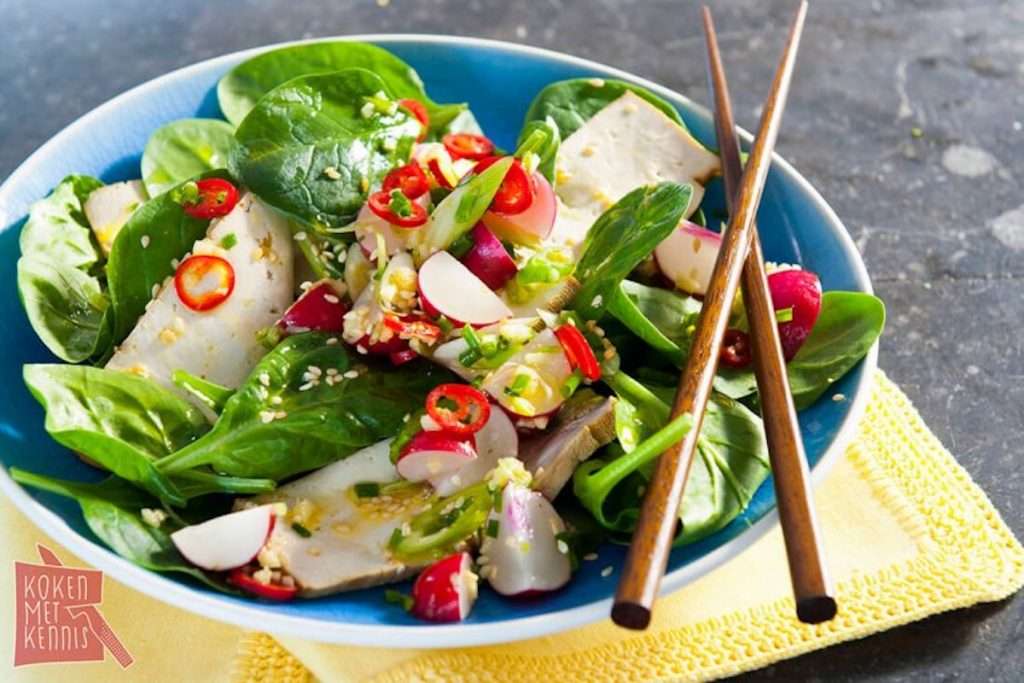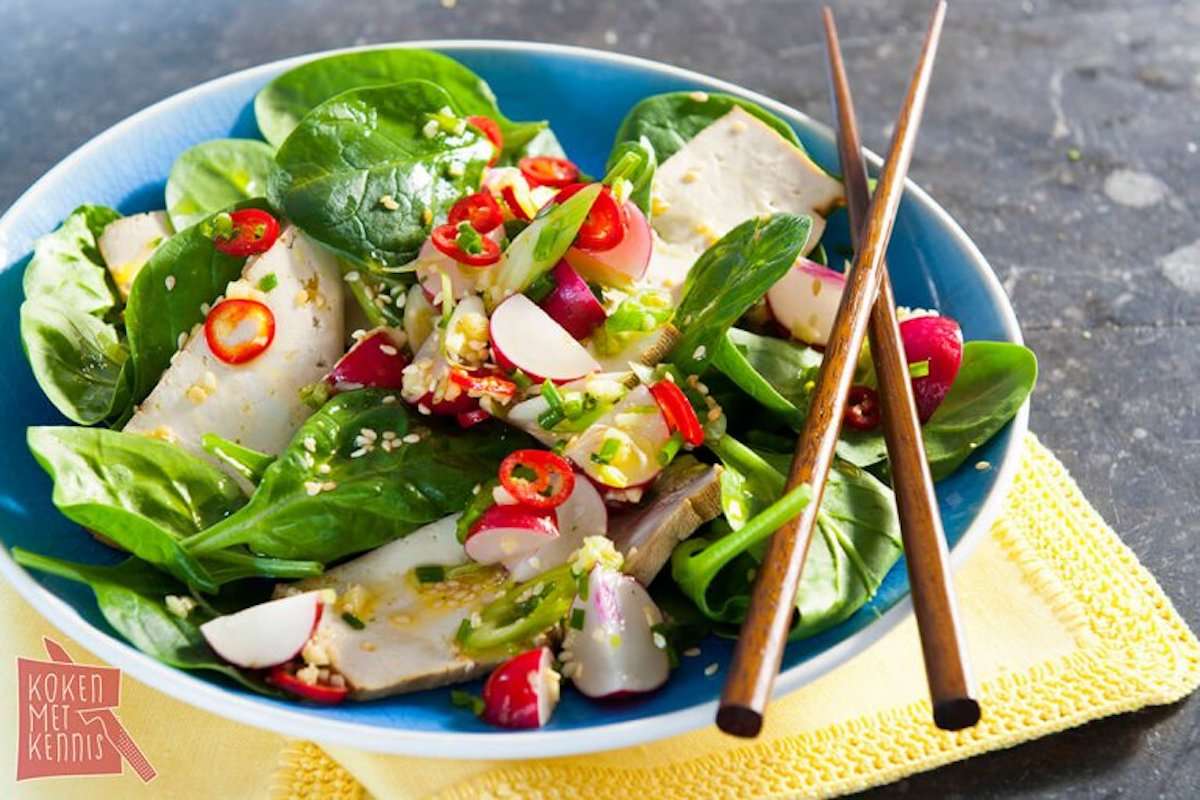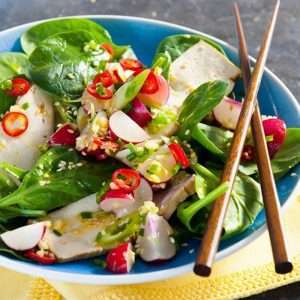 Smoked Tofu with Radish Salsa
The smoked tofu adds a unique flavor to this dish.
Equipment
Steaming pan with steaming basket

baking paper

aluminum foil
Ingredients
30

g

salt

30

g

sugar

10

cm

gingerroot

20

ml

dark soy sauce

(2 tbsp)

1

block of tofu

300-400 grams

1

bouquet of radished

1/2

chili pepper

1

small red union

1/2

lemon

40

ml

extra vierge olive oil

(4 tbsp)

100

g

fresh spinach

400

g

rice

for smoking

50

g

dark sugar

light

25

g

Ceylon tea

Fairtrade (for smoking)

4

g

garam masala

for smoking, (1 tsp)
Instructions
Bring 1 dl of water to a boil and dissolve the sugar and salt in it. Transfer to a large sealable container.

Thinly slice the ginger and add it along with the soy sauce and 9 dl water. Place the tofu in the marinade and leave covered to marinate in the refrigerator for at least 1 night.

Drain the tofu well and pat dry with kitchen paper. Place the tofu in the steaming basket or place on a piece of baking paper in a sieve.

Line the bottom of a pan with aluminum foil and spread the rice, tea, caster sugar and garam masala over it.

Place the pan over medium heat and once the rice mixture begins to smolder, place the basket with the tofu in the pan. Cover the pan with the lid and turn the heat low. Let smoke covered for 5 min until the tofu has a nice light brown color.

Remove the pan from the heat and let the tofu rest while still covered for another 5 minutes.

In the meantime, wash the radishes and cut into wedges. De-seed the pepper and cut into thin strips. Chop the onion, grate the lemon peel and squeeze out the juice.

Mix the radishes, pepper, onion, oil, lemon zest and juice into a coarse salsa and season with salt and pepper.

Cut the tofu into thin slices. Divide the spinach among deep plates. Arrange the tofu slices on the spinach and spoon the salsa on top.