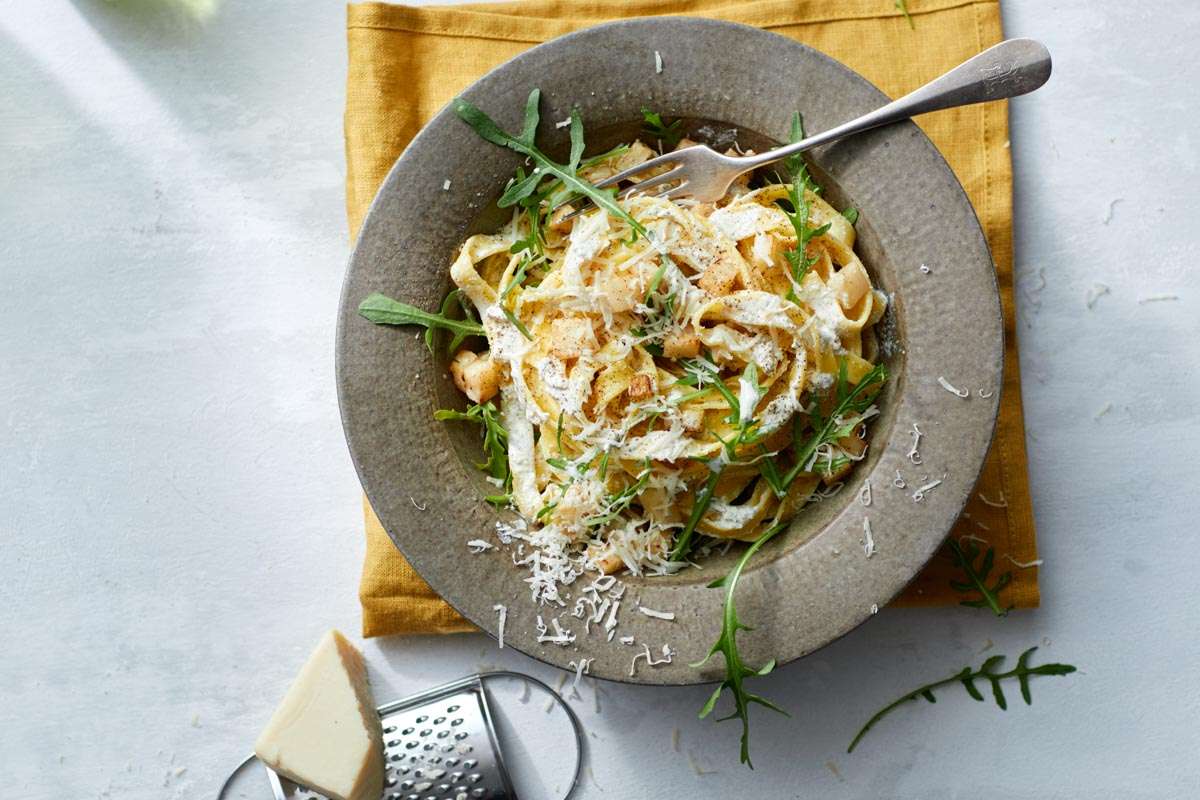 Workshop Vegan Italian
Do you love Italian cuisine as much as we do, but find it a bit of a challenge how to make those delicious dishes in a plant-based version? Then this Vegan Italian workshop run by the Vegan Academy is for you.
Italian cuisine is internationally known for its delicious and healthy dishes, but vegan versions of these dishes can be a challenge. Most of these classics contain meat, fish or dairy. The Vegan Academy has developed fully-fledged vegan versions of some famous Italian classics that taste at least as good as the original. In this workshop, you will learn how to prepare these recipes and of course, enjoy eating them.
What does the workshop Vegan Italian look like?
We start off with a demo of professional cutting techniques so you can get down to business like a real chef. We take a look on the secrets of fresh pasta making: what kind of flour you need and what durum wheat flour is, how a pasta machine works and whether you really need one, how to make ravioli and what is the best way to cook pasta. Then we take a brief look at the most important plant-based ingredients that suit the Italian style of cooking and the cooking techniques that help create great vegan Italian foods. We also take a look at the possible substitutes for cheese and other dairy products. We take a look at how you can apply this style to your local vegetables and products. Then we start cooking. During this workshop, together with your fellow participants and under the supervision of our chef, we will create nine recipes that together form a delicious and lavish, but also very healthy meal. Finally we all sit down and eat our self-prepared Italian menu in the way it looks at its best: as a shared dinner, accompanied by a nice glass of one or the other and a good conversation.
Which dishes will be prepared during the workshop Vegan Italian?
Grilled radicchio salad with capers and vincotto vinegar
Salad of rocket, pear and walnut
Focaccia with rosemary and olives
Ravioli with a beetroot filling, aragula ans pumpkin seed pesto sauce
Lasagne with grilled vegetables
Gnocchi with sage and lemon
Tagliatelle tricolore with fennel
Melanzane Parmigiana
Tiramisu
What will you have learned afterwards?
You have learned about some delicious plant-based versions of Italian dishes. You will have some new ideas on how to substitute cheese and dairy in Italian dishes. You have several useful tips on how to vary on those recipes. Your supply of tasty plant-based dishes and cooking techniques has been expanded.
Afterwards you will take the recipes home so that your family, relatives, friends or partner can also enjoy what you have learned. After attending this workshop, you'll get the chance to join our online course Vegan Italian Classics with a hefty discount. In this online course, you get access to extra recipes, background information handy demo videos. This allows you to make all the material your own.
Does this make your mouth water?
Then book your ticket now. Want to gift this (or any other) workshop to someone? At the Vegan Academy, you can buy gift cards with which the recipient can choose a workshop of their own choice  Click here to jump to the gift cards directly.
Next Event
Date

Feb 11 2024

Time

Doors open 12.15

12:30 - 16:30