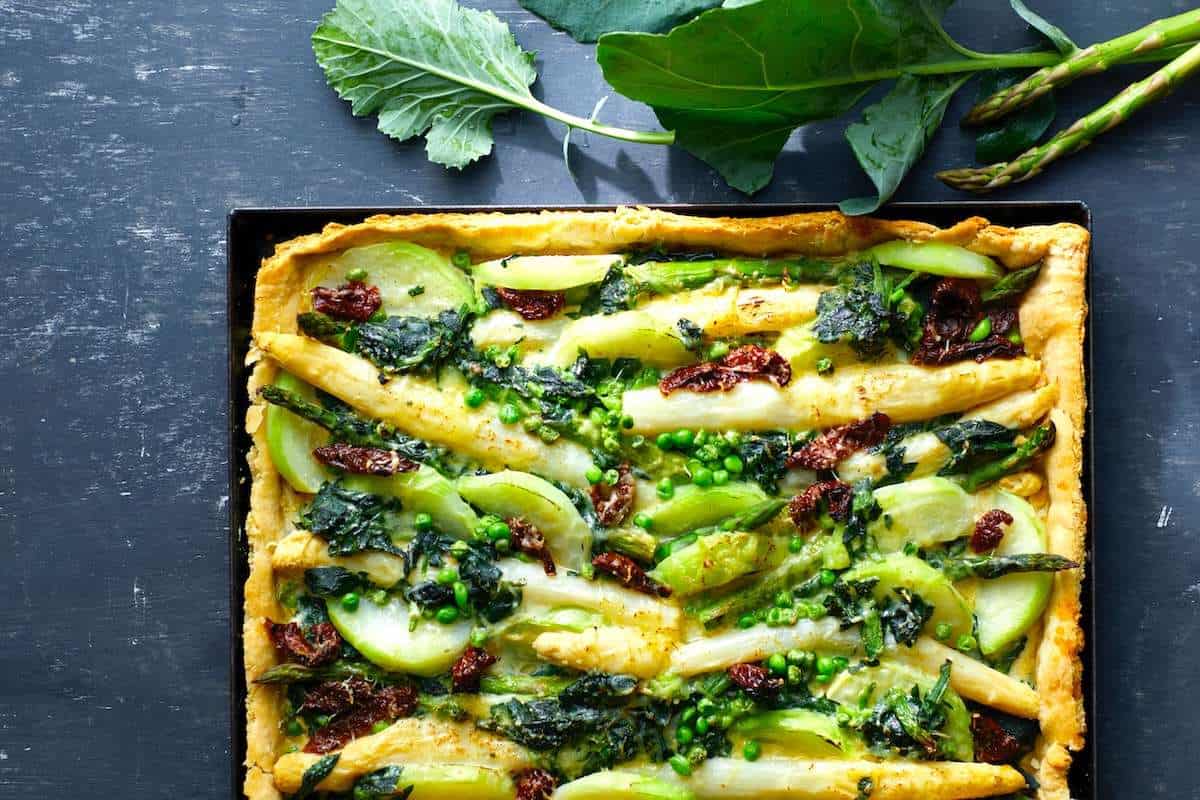 Workshop Vegan inspired by Ottolenghi
Are you just as enthusiastic about Yotam Ottolenghi's recipes as we are? Those delicious salads, roasted vegetables, the rich flavors of the Middle East, the idea that healthy and delicious food easily go together? In this workshop Vegan inspired by Ottolenghi, the chef of Vegan Academy takes you along several recipes that are inspired by the great cooking style from the eastern part of the Mediterranean.
What does the workshop Vegan inspired by Ottolenghi look like?
We start off with a demo of professional cutting techniques so you can get down to business like a real chef. Then we take a brief look at the most important ingredients that suit the Ottolenghi style of cooking: the fresh herbs, the spices, the vegetables, the possible substitutes for cheese and other dairy products (Labne) and of course the lovely bread. We also delve into the cooking techniques that go well with this style. We also look at how you can apply this style to your local vegetables and products. Then we start cooking. During this workshop, together with your fellow participants and under the supervision of our chef, we will create six recipes that together form a delicious and lavish, but so very healthy meal. Finally we all sit down and enjoy our self-prepared menu in the way it looks at its best: as a shared dinner, accompanied by a nice glass of one or the other and some good conversation.
Which dishes will be prepared during the workshop Vegan inspired by Ottolenghi?
Salad with romaine lettuce, fennel, carrot, almond ricotta, roasted grapes and buckwheat
Moroccan inspired "carpaccio" of blackened beetroot with "tortured" veggies, orange-blossom dressing and tahin
Sheet pan pie with seasonal vegetables
Portobello burgers with homemade flatbread
Oven roasted "poor mans" asparagus with lemon and "fresh earth" made of rye, olives and mushrooms
red onion chutney
Panna cotta with saffron and orange
What will you have learned afterward?
You have learned about some delicious plant-based recipes in which vegetables are prepared in surprising and tasty ways. You have several useful tips on how to vary on those recipes. Your supply of tasty plant-based dishes and cooking techniques has been expanded.
Does it make your mouth water?
Then book your ticket now. Would you like to give this (or any other) workshop to someone as a present? At the Vegan Academy, you can buy gift cards that allow the recipient to choose a workshop and date. Click here to go to the gift cards.
Next Event
Date

Mar 03 2024

Time

Doors open 11.45

12:00 - 16:00