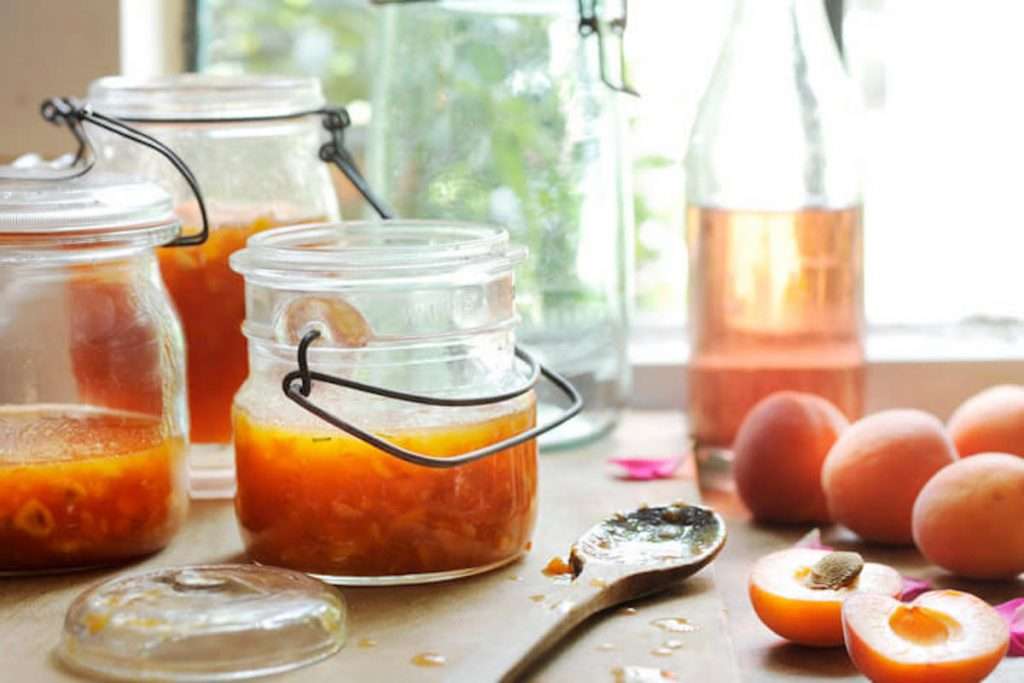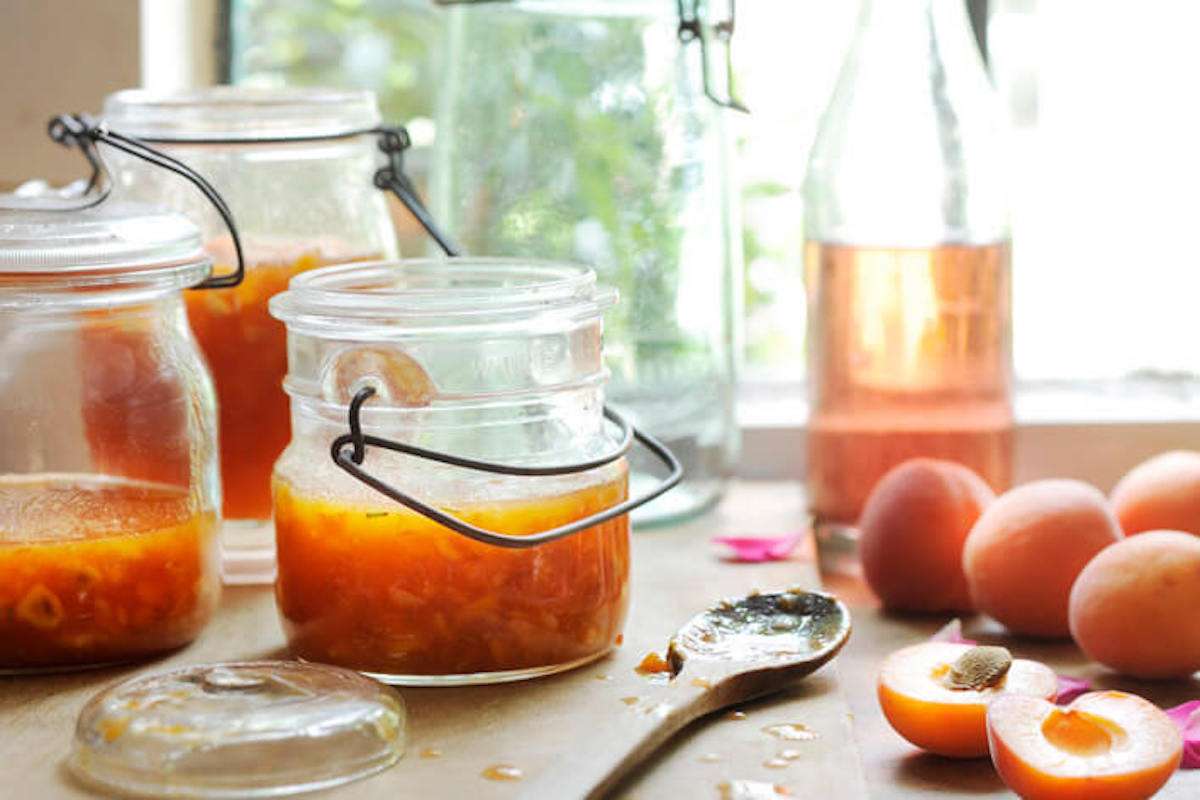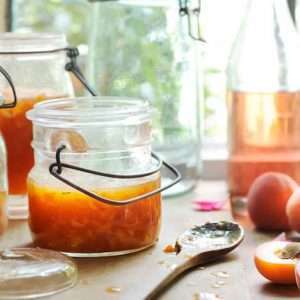 Apricot Jam with Hazelnuts
A particularly aromatic apricot jam.
Equipment
Pan

jars

thick-bottomed pan

dishcloth

funnel
Ingredients
1,5

kilo

ripe apricots

500

g

sugar*

juice of 1 lemon

250

g

hazelnuts

coarsely chopped

20

ml

rose water

Moroccan store, (2 tbsp)
Instructions
Dip the apricots in boiling water for ± 15 sec. Rinse them under cold water and pull off the skin with a small knife. Cut them in half and remove the kernels.

Crack 10 kernels (under a pan), put them together in a cloth and tie the cloth so it closes. Bring a ½ cm volume of water with the apricot halves to a boil and hang the cloth filled with kernels in the water. Let the apricots cook gently for ± 15 min to allow some of the moisture to evaporate.

Remove the kernels and add the sugar, lemon juice and hazelnuts. Bring back to a boil, stir well and let the jam simmer for another 30-40 minutes until it reaches the desired thickness (do the jam test, see below). Lastly, stir the rose water through the jam and pour the jam into jars.
Notes
*Instead of ordinary sugar, you can also use 'gelling sugar special' (Van Gilse) for a semi-sweet version of this jam. Then only 250 grams of gelling sugar is needed and the jam should only boil for 1 minute, otherwise the gelling sugar loses its binding power. Measure the time from the moment the whole surface of the jam is bubbling and this cannot be undone by stirring.